We answer to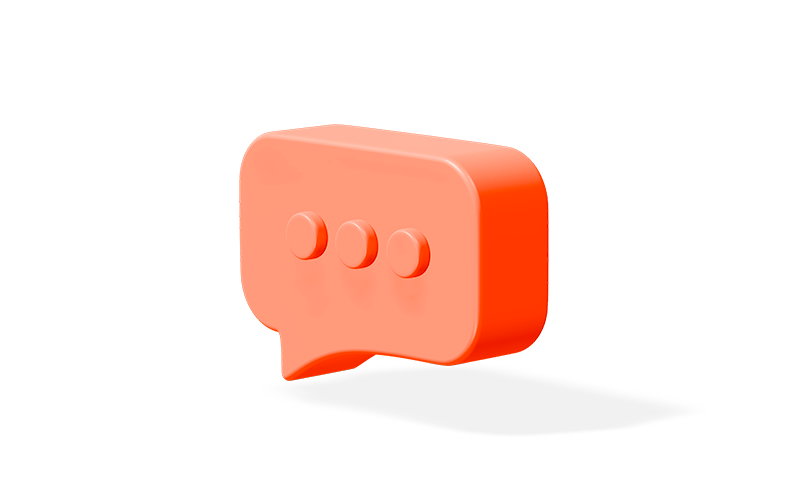 All your questions
What are the conditions to sign up for Pleio with my mobile plan?
To be able to sign up for Pleio with your mobile plan, you must :
Be a mobile customer with Bouygues Telecom or B&You
Have a 5G plan with a data limit of at least 20 GB
Be up to date on your payments
Create a new Pleio account
How do i sign up for the Pleio offer from Bouygues Telecom?
You can sign up for Pleio from the customer section of the website bouyguestelecom.fr or through the "Espace Client" mobile app from Bouygues Telecom.
From the app:
Select "Mes lignes", then make sure you're on the line you want
At the bottom of the page, click/tap "Accéder au catalogue des options"
Enter "PLEIO" into the search field
Select the "PLEIO" offer
Click/tap "Souscrire"
Fill out the PLEIO form to create an account
Download the PLEIO app, then launch it
Log in to your PLEIO account to access your game library
From the customer area of the Bouygues Telecom website:
Select the section "Mon forfait et mes options" for the appropriate line
Enter "Options" and click "Voir toutes les options disponibles"
Type "PLEIO" into the search engine, or go straight to the section "Services numériques"
Click "Découvrir" at the bottom of the setting "PLEIO"
Click "Souscrire"
Fill out the PLEIO form to create an account
Download the PLEIO app, then launch it
Log in to your PLEIO account to access your game library
What is Pleio?
Pleio is a service for streaming video games that relies on cloud technology. Known as cloud gaming, this service allows you to play PC- and console-quality games right from your 5G smartphone or Bbox Miami.
Unlimited* access to over 80 games available for streaming, with new content added every month
No downloads or updates required; launch your games instantly!
Up to 4 players in local multiplayer mode
Play online with other Pleio users
Have peace of mind with parental control
Get the first month free to try it out! It's easy to use and you can cancel anytime



*Data usage deducted from your 5G package's internet envelope. Unlimited access through Wifi once you reach the limit of your envelope.
Content
What games can I play with my subscription?
Your subscription gives you unlimited access to a catalog of 80 games, all carefully selected for the whole family. Whether you're a casual or experienced gamer, we've got what you need. Each month, several games are added to the catalog, so you get to experience new adventures all the time.
The full listing is available at: www.pleio.games/catalog
Do the games have in-game purchases?
No, none of our games have additional purchases.
Can I stream-play my own games?
No, you can't add your games from Steam, for example. All playable games are shown in our catalog. Feel free to let us know what games you'd like to see added by visiting www.pleio.games/contact.
Do the games support French?
Yes, the vast majority of our games support French.
Offer
How much does a subscription cost?
A monthly subscription is €9.99 (cancel at any time). Each new subscriber will automatically get a free month to try out the service.
What payment methods are accepted?
Only provider billing is available. The account associated with your phone bill will be charged monthly and the amount will appear on your phone bill.
For example: 26.99€ (5G plan) + 9.99€ (Pleio subscription) = 36.98€
Where can I download the Pleio app?
How do I cancel my subscription?
You can cancel your subscription:
Directly from your customer page on the Bouygues Telecom website
By dialing 1064 to contact Bouygues Telecom customer service
At a Bouygues Telecom store
What happens if I cancel my Pleio subscription?
Any cancelation will take effect at the monthly reset date of your mobile subscription. Past this date, you won't be able to launch your games from the app.
What happens if I switch to a different carrier?
If you get a new phone carrier, your Pleio subscription will be automatically canceled. For the current month paid, you'll be able to continue using the service until the end of the period, provided that your Bouygues Telecom line is still active. The Pleio service is only available to Bouygues Telecom customers with 5G.
Equipment
What devices can I play on?
Devices that support Pleio:
TV
Bbox Miami (Turn your TV to "game" mode in the video/picture options for the best experience)
Bbox Brooklyn
Smartphone
SAMSUNG Galaxy S20 / S20+ / S20 ultra / Galaxy A51 5G
HUAWEI P40 / P40 Pro / P40 lite 5G
XIAOMI Mi 10 / Mi 10 Lite
OPPO Find X2 Pro / Find X2 Neo / Find X2 Lite
ONE PLUS One Plus 8 / 8 Pro
PC
Can I play on my TV?
Yes, we recommend that you connect your 5G smartphone to your TV via cable only. Using Chromecast, for example, could cause high latency and impair your gaming experience.
What controllers are compatible with Pleio?
Can I use a keyboard and mouse to play games on Pleio?
Yes, you can play Pleio on Windows computer using your keyboard and mouse
Do I need to download the games?
No, the games are launched via our remote servers using our streaming technology, you don't need to download/install/update any of the games. You will, however, need to install our app to be able to view your game library.
Features
Does Pleio support multiplayer?
Up to 4 players can play simultaneously on the sofa by connecting 4 Bluetooth controllers to the smartphone. You can also play online with any other Pleio user.
How can I find my friends to play with?
This isn't an option yet, but friendlist is coming very soon.
Can I chat with other players?
No, but this is coming very soon.
Will my play files be saved?
Yes, all your save data is stored in the Pleio cloud as long as your subscription is still active. we delete your saves only if you unsubscribe.
Is there parental control to protect my kids?
Yes, you can set up a password for your profile to keep your kids from accessing content considered too violent for their age. We strongly suggest that you create a profile specially for your kids.
Is there a search function for me to quickly find the games I'm interested in?
No, games are sorted by category. The search function is coming very soon!
Bug / Feedback
I'm having trouble creating my Pleio account.
I'm experiencing a bug/issue in a game session.
Connectivity
What internet speed do I need to be able to play?
We recommend a minimum of 4 Mbps.
Does the service use a lot of data?
Navigating the app consumes practically no data, however, when you're in a game, the service uses approximately 3.5 GB per hour of use.