Some rules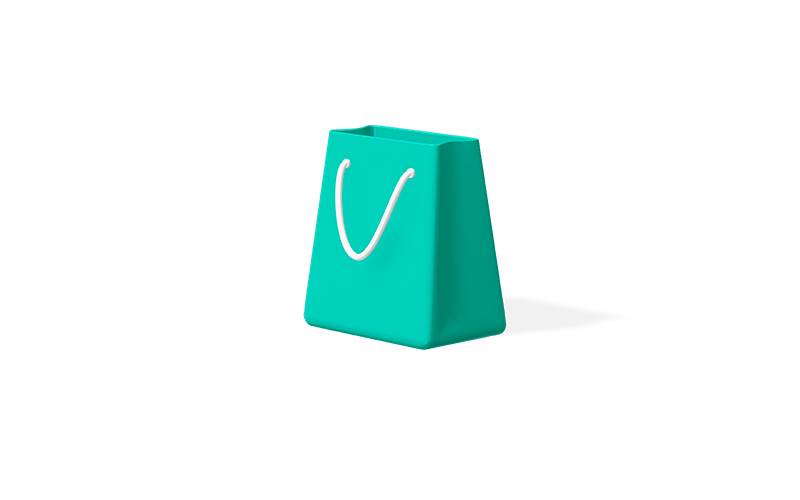 Terms of use
ARTICLE 1. DEFINITIONS
"Game" means the game(s) offered through streaming within the Service.
"Service" means the Game service operated under the "PLEIO" brand that provides you with a catalogue of streaming Games offered for strictly private use.
"Application" means the application published and operated by GAMESTREAM SAS in order to provide access to the "PLEIO" Service in the version published as at the date of subscription for the Service and any future version of the Application provided by the Publisher.
"User" means any person who has taken out a subscription for "PLEIO" products.
ARTICLE 2. DESCRIPTION OF THE SERVICE AND TERMS OF ACCESS
GAMESTREAM SAS is a simplified joint-stock company with EUR 151,217 of capital, registered under the unique identification number 815 338 199 in the Register of Commerce and Companies of Paris, with its company headquarters at 14 Avenue de l'Opéra 75001 PARIS.
GAMESTREAM offers a video game streaming service called "PLEIO" which makes it possible to access and play a catalogue of video games ("Games") online ("PLEIO Service" or "Service") using compatible connected devices ("Terminals").
The purpose of these General Conditions of Use is to establish the basis on which the User will access the "PLEIO" Service.
Any access to and use of the Service implies acceptance of and compliance with all of the terms of the General Conditions of Use.
The most recent version of the General Conditions for Use may be found on our website at the following address : www.pleio.games
ARTICLE 3. USE OF "PLEIO"»
The "PLEIO" Service is intended solely for use within a private circle or family. In particular, the "PLEIO" Service cannot be used within a community, to give access to the public, either for a fee or free of charge, or for any other purpose different from the one for which it is intended.
The "PLEIO" Service is available only to persons who have validly signed up for one of the existing subscription packages.
The use of a compatible joystick is recommended in order to get more out of the different functionalities of the Service.
GAMESTREAM reserves the right to suspend access to the Games Service in the event of: a payment issue; or acts contrary to the Intellectual Property Code; or a breach of any obligation under these General Conditions of Use. The General Conditions of Use may change at any time, and to be able to continue using the "PLEIO" Service, you must accept all changes unreservedly.
ARTICLE 4. PRECAUTIONS AND WARNINGS FOR VIDEO GAMES
We draw your attention to the fact that the use of video games can affect your health. We therefore invite you to read the information below carefully.
Precautions to be taken in all circumstances when playing a video game
Do not play if you are tired or need sleep.
Make sure you are playing in a well-lit room by adjusting the brightness of your television screen.
When you play a video game that can be connected to a screen, play a good distance away from this television screen and as far away as the connection cable allows.
During play, take breaks of ten to fifteen minutes every hour.
Epilepsy warning
Some people are susceptible to epileptic seizures which may include loss of consciousness when they see, among other things, certain types of strong flashing lights, rapid successions of images or repetition of simple geometric shapes, lights or explosions. These people are at risk of seizures when they play certain video games featuring such flashing, even where they have no medical history of them or have never themselves been subject to epileptic seizures.
If you or a member of your family has/have already experienced symptoms associated with epilepsy (seizure or loss of consciousness) in the presence of flashing lights, consult your doctor prior to any use.
Parents should also pay particular attention to their children when they play video games.
If you or your child experience(s) one of the following symptoms: dizziness, blurred vision, eye or muscle twitching, disorientation, involuntary movement or convulsions, momentary loss of consciousness, stop playing immediately and consult a doctor.
ARTICLE 5. CREATION OF YOUR ACCOUNT
To sign up for a Subscription, it is firstly necessary to create a user account using the information that will be provided ("User Account") through the partner website and the "PLEIO" Service Subscription page.
Since access to the Service is individual, you are responsible for the confidentiality of your user name and your password, as well as the security of your equipment and computer systems.
To create an account and sign up for the "PLEIO" Service, you must be at least 18 years of age. Holders of parental authority are responsible for deciding which service is, or is not, suitable for their child(ren) under the age of 18 and for taking the precautions necessary to restrict access to certain services and content by using the Parental Control tool made available in the "PLEIO" Application.
Once you have subscribed and abide by the terms of the General Conditions, you and the members of your household can access the "PLEIO" Service (hereinafter "Users"). You are responsible for the use of the Service by minors who may have access to your User Account.
ARTICLE 6. YOUR SUBSCRIPTION
The price and terms of the Subscription are stated on the partner website, on the "PLEIO" Service homepage.
Your Subscription enables you to log into the "PLEIO" Service with your compatible connected devices up to a limit of one device connected at a time. The technical requirements for accessing the "PLEIO" Service are stated in Article 8 of these General Conditions.
The catalogue of Games may change at any time during your Subscription, and "PLEIO" reserves the right to add, substitute or withdraw Games from its catalogue at any time.
If major changes to products offered by "PLEIO" may affect your Subscription, you will be notified of them at least thirty (30) days before they come into effect, by email.
ARTICLE 7. YOUR PAYMENT METHOD AND YOUR BILLS
Use of the "PLEIO" Service may give rise to charges which will appear on the bill from the partner provider through whom you signed up.
The prices of "PLEIO" Service Options will be shown to you before you confirm and will be valid for as long as they are displayed online.
ARTICLE 8. TECHNICAL AND GEOGRAPHICAL REQUIREMENTS
The User acknowledges and agrees that due to its very nature, an online video gaming service such as the "PLEIO" Service requires a suitable technical environment to be in place.
As such, to be able to access the "PLEIO" Service, you must have a high-speed Internet connection (Wi-Fi or mobile network) and a connected device which is compatible with the "PLEIO" Service for mobile or tablet.
In addition, and in order to access the "PLEIO" Service with compatible connected devices, you must download an application (the "Application") which is compatible with your telephone and sign up for a Subscription. Updated versions of the Application will be sent to you automatically, and you agree to this.
You acknowledge that the quality of the display of the Service and Games depends on your technical environment including your connected device, your location, the quality of the available bandwidth and/or the Internet connection. A download speed of at least 5 Mbps is recommended to access the "PLEIO" Service under optimal conditions.
Therefore, "PLEIO" cannot be held responsible for broadcasting difficulties or, more generally, any disruption of the Internet affecting the use of the Service. The Service is provided on an "as is" basis, and "PLEIO" makes no guarantee as to broadcasting conditions and the quality of the broadcasting, transmission and accessibility of the Service and Games.
You will assist us in identifying the source of any problem with the Service which, in our reasonable opinion, may be attributable to factors under your control.
The "PLEIO" Service is only accessible in Metropolitan France.
ARTICLE 9. INTELLECTUAL PROPERTY
For the duration of your Subscription and solely within Metropolitan France, "PLEIO" grants you a limited personal, non-exclusive and non-transferable licence to access the Service for the purposes of accessing and playing the catalogue of Games available subject to the terms stated herein.
Any other use, including any public performance and/or reproduction and any use outside your family circle, for professional, commercial or promotional purposes, of all or part of the "PLEIO" Service, Application and/or (a) Game(s), is prohibited without explicit, written and prior authorization from "PLEIO".
In particular, the User shall refrain from modifying, decompiling, translating, adapting, distributing, broadcasting, misappropriating or copying all or part of the Service, any of the Games and/or the Application, and components of them, in any way whatsoever.
The User acknowledges that Games and all of their components and the rights to the trademarks of their publishers are protected by intellectual property law under the applicable regulations, breaches of which may make the persons responsible for them liable under civil law.
When you publish content or any other material on the Service, on the Internet and/or on social networks of "PLEIO", you grant "PLEIO" a free-of-charge, transferable and sublicensable licence to use, reproduce, modify, adapt, publish, translate, create derived works, distribute and display your content worldwide and on any kind of media, for the duration of the copyrights. You declare and warrant that you own or hold all necessary rights to content so published in order to grant this licence.
ARTICLE 10. OUR CONFIDENTIALITY POLICY
In order to create your User Account and sign up for a Subscription, you must agree to our General Conditions of Use at www.pleio.games/terms-of-use
ARTICLE 11. YOUR RIGHT TO CANCEL
Your Subscription can be cancelled at any time by logging into your User Account on the website of the partner through whom you signed up. If you cancel, you will no longer have access to the "PLEIO" Service as of the due date in your current Subscription month. You can resubscribe at any time under the terms set out herein.
You are informed that the Service consists of digital content which is not provided on a physical medium. By confirming that you are signing up for the Subscription, you agree to receive the "PLEIO" Service immediately and waive your right to cancel.
ARTICLE 13. MISCELLANEOUS
If, for any reason whatsoever, all or part of one of the above provisions is voided, the other provisions would continue to be fully effective. If any provision of these General Conditions of Use is rendered void by a current legislative or regulatory provision and/or a final court decision, it shall be deemed void but shall in no way affect the validity of the other clauses, which shall continue to be fully applicable.
"PLEIO" reserves the right to assign, transfer or give to a third party, in any form whatsoever, all or part of the rights and obligations set out herein or to substitute a third party to perform all or part of the rights and obligations set out herein, without such assignment restricting your rights.
ARTICLE 14. APPLICABLE LAW
The General Conditions are governed by French law.
In the event of difficulties in relation to the existence, performance or interpretation of these General Conditions or a supplementary agreement, the Parties agree to refer their dispute to the Center for Mediation and Arbitration in Paris (CMAP) attached to the Chamber of Commerce and Industry, in accordance with CMAP's rules of mediation, by which the Parties declare that they shall abide.
IF NO AMICABLE SETTLEMENT IS REACHED WITHIN ONE (1) MONTH, THE LEGAL RULES OF JURISDICTION SHALL APPLY TO DISPUTES WITH NON-PROFESSIONAL USERS.
ARTICLE 15. PUBLISHERS' DETAILS
Date: 21 July 2020